Turn heads twice. Pay just once.
Buy 1 Get 1 Free with Anti-Glare Lenses &
Much More For 1 Year
A one-of-a-kind Loyalty Program that lets you
See more. Buy more. Spend a lot less.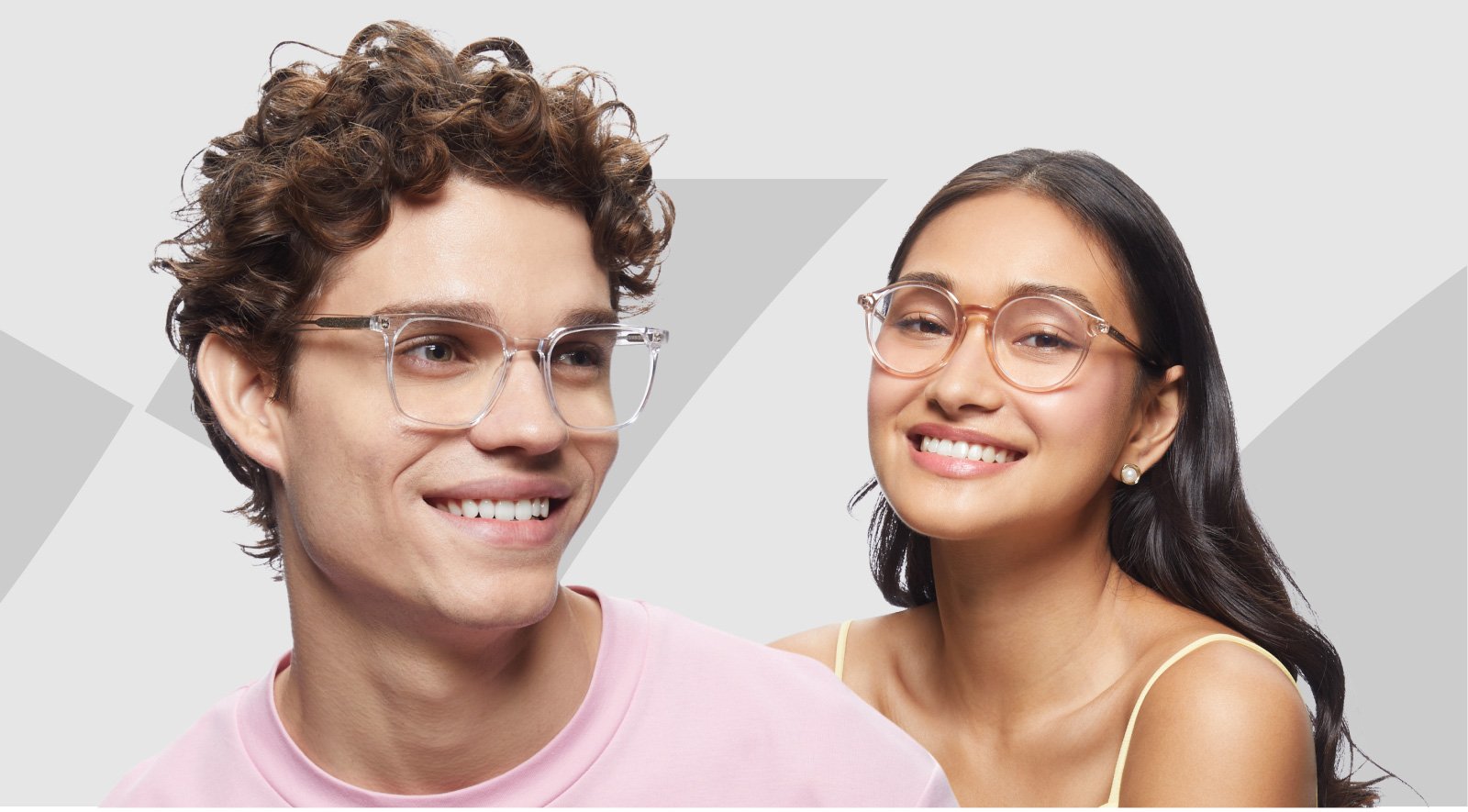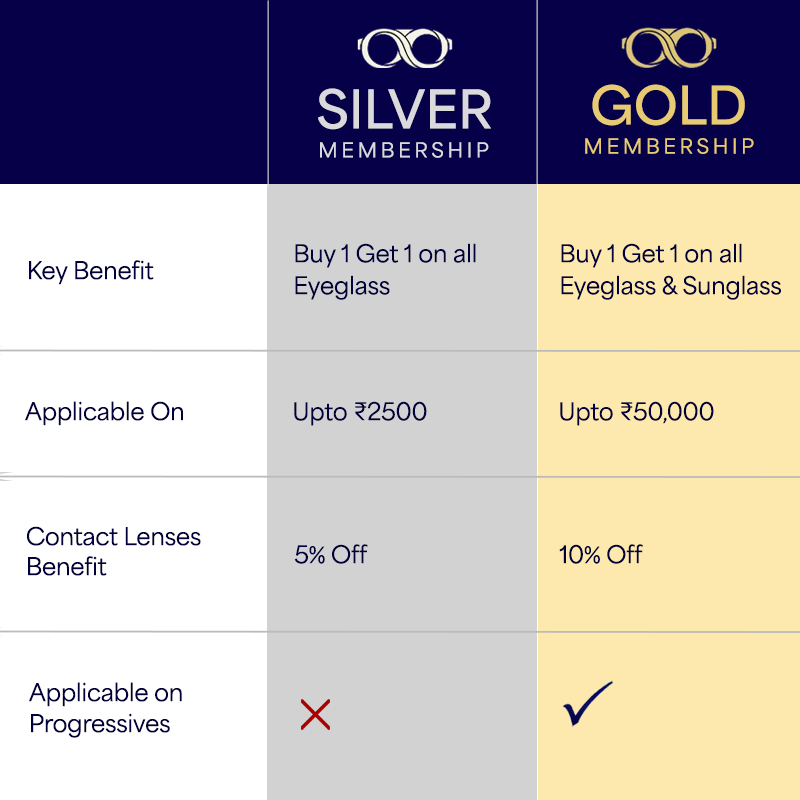 Buy 1, the other is on us
Get a pair FREE with Anti-Glare Lens on every purchase, twice a month.

Get Extra 5% off select
on Aqualens & Aquacolor Contact Lenses

Benefits apply at 1100+ Lenskart stores, home services & online.

Share with friends & family
Share your Silver Membership with loved ones for 1 Year.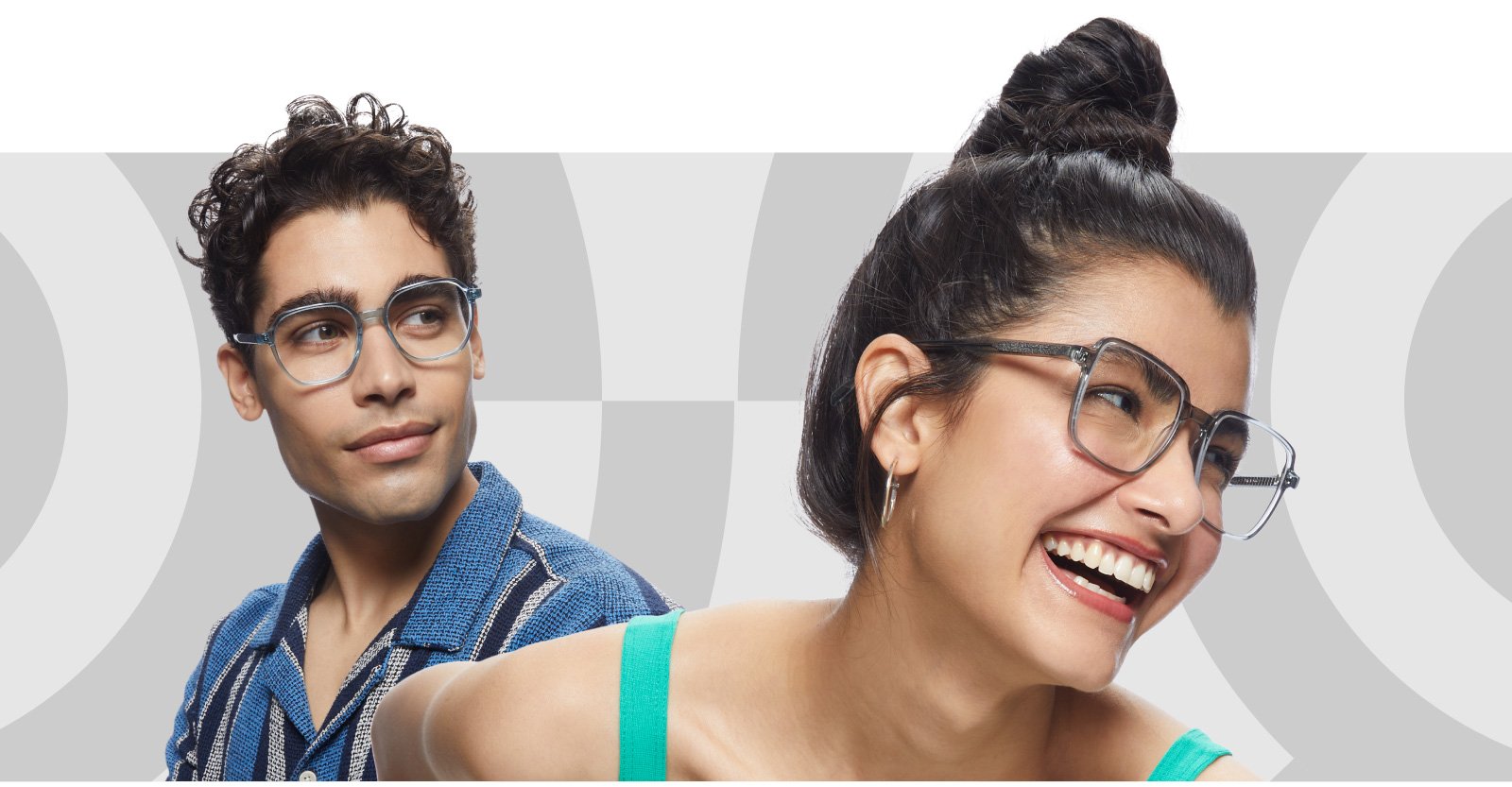 Silver Suits You, If You:
There Is So Much More Than Just A Silver Lining
Lenskart Silver Membership: Buy 1 Get 1 Free with Eyeglasses Upto Rs.2500
✓
Membership is valid for 365 days from the date of purchase.
✓
Share Membership with friends and family by sharing your phone number with them. This phone number will also act as your membership number.
✓
Buy 1 Get 1 Free is valid on Vincent Chase, Lenskart Air, John Jacobs & Hooper Eyeglasses
✓
Extra 5% Off on Aqualens & Aquacolor Contact Lenses with Membership
✓
Membership benefits can be availed 2 times a month, 12 times a year.
✓
Membership benefits are applicable across App, Website , 1200+ Stores & Home Try-On services.
✓
Membership cannot be returned or refunded.
✓
Both products with Anti-Glare Lenses need to be added in cart to avail Buy One Get One.
✓
To avail Buy 1 Get 1 Free sitewide - Upgrade to Gold Membership at Rs.500
FAQs
1. How many times can I avail bogo with this membership?
With Silver Membership, you can avail 2 BOGO orders/month and 12 BOGO orders/year. BOGO can be availed on Eyeglasses upto Rs.2500.
2. Can I choose the second pair later?
No, both products have to be in the cart at the same time.
3. Is B1G1 works on contact lens as well?
No, with Silver Membership - Extra 5% Off on Contact Lenses can be availed.
4. What if my cart goes above 2500 with combination of products in this?
In this case, you can upgrade to Gold Membership, which opens BOGO on all combinations for 2 Years at just Rs.500