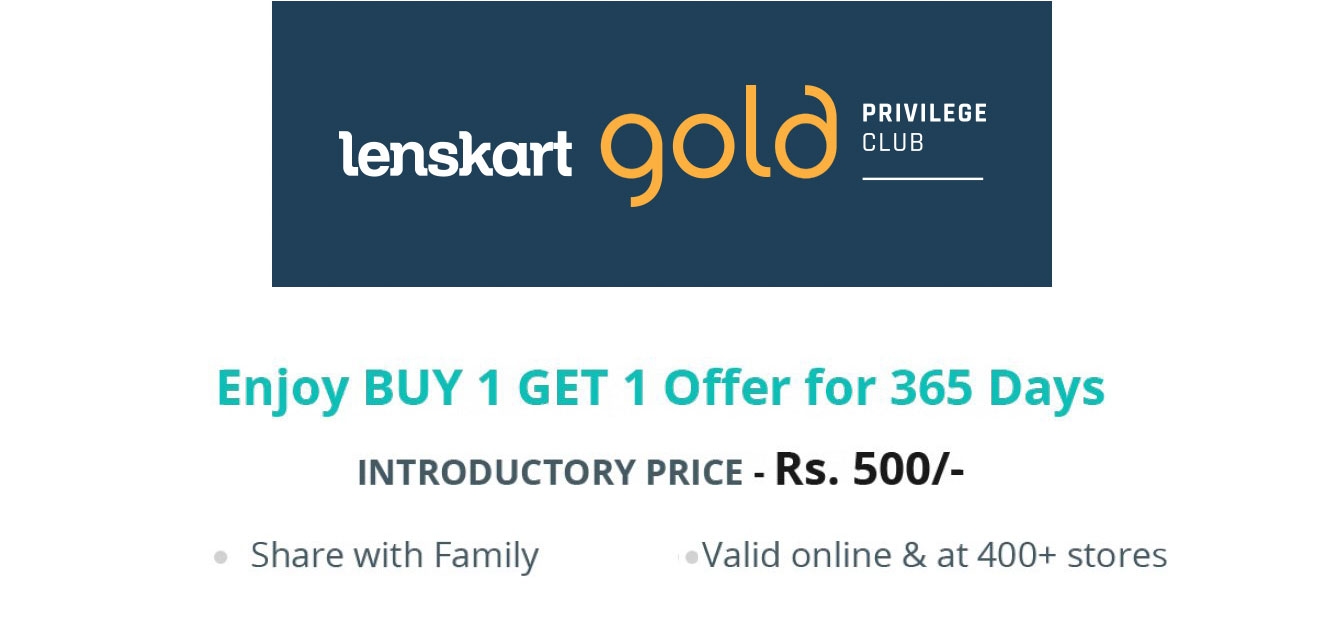 Product description
Gold Membership ( Buy1 Get 1 for 365 days)
Lenskart's Gold Membership programme comes with a host of exclusive benefits and discounts for members -
Get Buy 1 Get 1 Free for 365 Days
Share membership with family and friends by simply giving them your mail/phone number
Buy Online and at 400+ Lenskart stores
Valid for 1 year from the time of purchase.
Please check detailed Terms and Conditions at https://www.lenskart.com/terms-and-conditions
Technical information
Model No.

Lenskart Gold Membership
REVIEWS
Great value Membership programme
Bought the Gold Membership and now I can get 2nd Eyeglasses Free all purchases! Have bought a few sunglasses and eyeglasses for my friends and family. It is a good membership to buy if you have family members who wear eyeglasses.
Gold Membership ( Buy1 Get 1 for 365 days)
CHECK DELIVERY OPTIONS
Please Enter Valid Pincode
DELIVERY OPTIONS TO
CHANGE
Last Purchased 40 Minutes ago by Hemant from BHIWADI