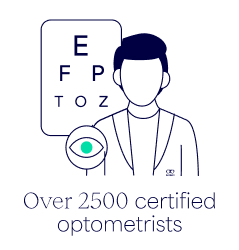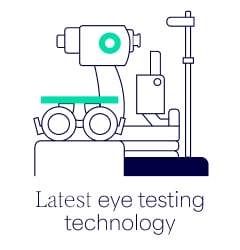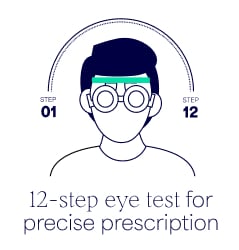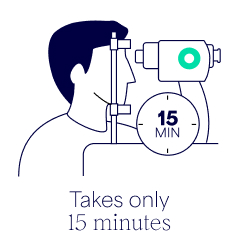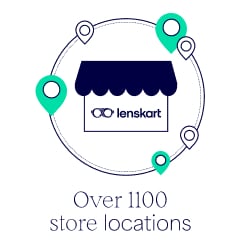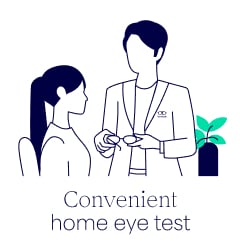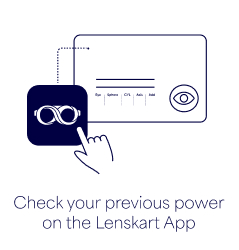 ❮
❯

eye tests
done per
minute
6 signs you need an eye test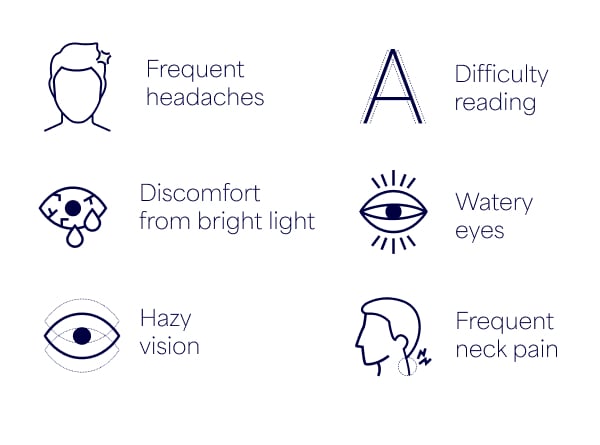 Ready to get your eyes tested ?
85% of visual impairment can be avoided through timely diagnosis & treatment?
How often should one have an eye test?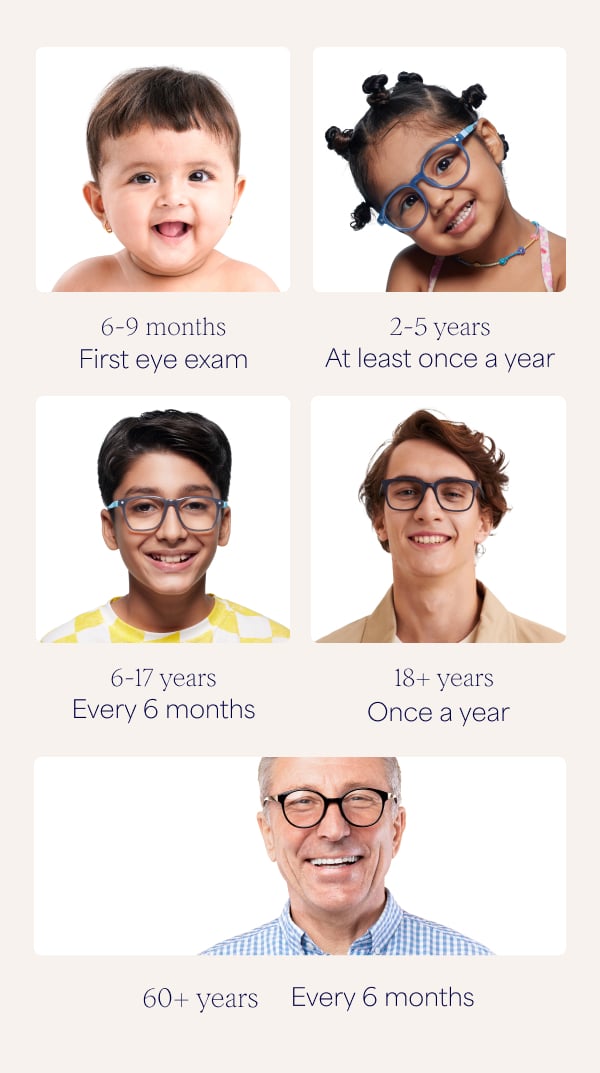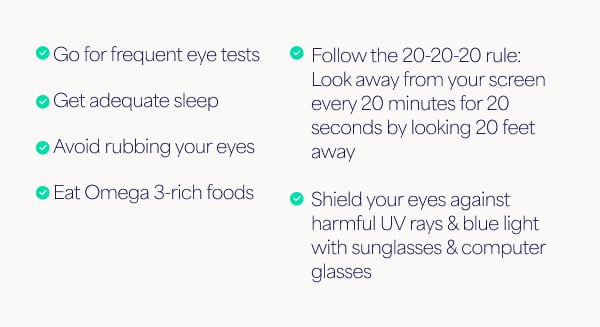 See what others are saying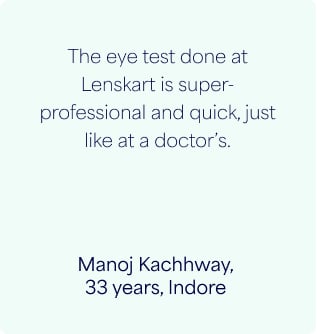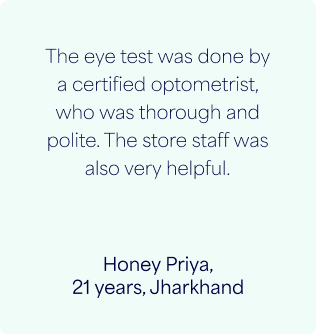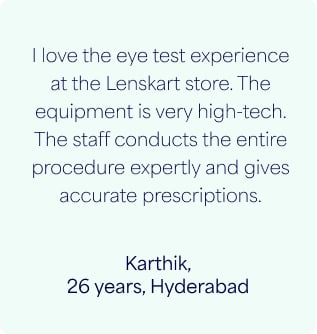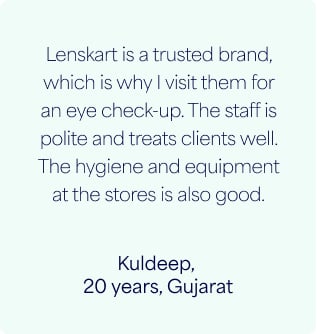 Frequently Asked Questions
What are some signs which indicate that one should go for an eye test ?
If you're experiencing frequent headaches, difficulty reading, light-sensitivity, watery eyes, hazy vision or a stiff and painful neck - it's time for an eye test!
How often should an eye test be taken?
The frequency of getting your eyes tested depends largely on your age.

For children:
6 - 9 months - First eye exam
2 - 5 years - Minimum once a year
6 - 17 years - every 6 months

For adults:
18+ years - Once a year
60+ years - Every 6 months
Where can I get an eye test done ?
You can pick the most convenient option for your eye test! Head to your nearest Lenskart store or get an eye test from the comfort of your couch with Lenskart@Home.
What is unique about the Eye test at Lenskart ?
Lenskart has the largest chain of eye test centers in India and has performed more than 20 Million eye tests so far.
Can I get an eye test done at my home ?
Lenskart offers Eye tests at your home. A trained refractionist will visit your home and perform the eye test. This service is available in 10 + major cities in India.
One can book the eye test from
www.lenskart.com/hto
How much time does it take to do an Eye Test ?
Eye tests by Lenskart are fast and efficient, get yours done in just 15 minutes.
Can I book an eye test before visiting ?
Yes, it is advisable to book an appointment in advance.
One can book a Eye test at :
What is the cost of getting and Eye test at lenskart ?
Eye test at Lenskart stores is absolutely free. Eye Test from Lenskart at home costs Rs. 99.
In which all Cities is Lenskart Eye Test available ?
Lenskart Eye test is available across 313 cities across our 1300 + stores and Home try on service.
One can book a Eye test at :
States : Tamil Nadu, Karnataka, Telangana, Kerala, Bihar, Assam, West Bengal, Himachal Pradesh, Jammu & Kashmir, Gujarat, Chhattisgarh, Punjab and many more
Stores City List :
stores.lenskart.com
HTO city list :
www.lenskart.com/hto