Free Superior Quality Frames - Claim Yours Today...
"Choose from 1000s of Styles"
Are you a first time visitor to Lenskart? If so, you qualify for an exclusive offer that could save you up to Rs 1299. Put simply, when you buy your first pair of glasses from us, you'll get the frames for free!
BROWSE FRAME(S) FOR SELECTION

Choose your perfect frames from
over 500 pairs

BROWSE FRAMES

Select the lens type that
you want in your frame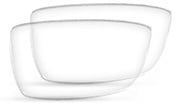 Lens Package
STARTING FROM Rs.499

Pay only for the lenses-
the frame is free!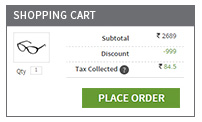 And get your
FIRST FRAME FREE
Why Buy From us?
100% Satisfaction Guaranteed
We insist that every pair of glasses you order must fit perfectly and you must be completely satisfied.Otherwise you can return them to us within 14 days for a complete refund.

'Peace of Mind' 1 Year Warranty
Because our lenses go through our strict quality checking procedures, we can offer a full 1 year warranty on all lens coatings
How to get a Perfect Fit
Use our size guide to find out which frame size you need for optimum comfort.
How can we give First Frame for Free?
When you buy glasses from Lenskart you're not just getting the
best prices anywhere online
. You're getting the
highest quality stylish frames in India
so you know your glasses will be helping you look great, for longer. Over 8 lakh customers know this and we want you to know it too.
That's why we give you your first frame for free. We can only do this because we know that once you try us, you'll love your new glasses and the feel good factor a stylish new pair of frames bring, that you'll want to return and purchase from us again and again!
Read the Customer Reviews
"This was my first purchase from Lenskart and I got my powered spectacles with accurate power delivered in just 62 hours!"
- Suresh Chand
"This was my first buy from Lenskart. I am so delighted to receive such a wonderful piece and exactly what it has shown on the website."
- Pinkal Soni
"I ordered from Lenskart and because it was first order so the frame was free. The glasses were delivered soon and its packaging and quality was very good."
- Puru Gujral

"Choose from 1000s of Styles"
BROWSE FRAME(S) FOR SELECTION



Select Frames from Category
2. Select Lens from Lens Packages >