Why is BLU Light Harmful?
Exposure to the blue light emitted from screens--phones, and computers—can cause eye strain, fatigue and dry eyes. Blue-light blocking glasses have filters in their lenses that block or absorb blue light to keep screen time comfortable.

Why Choose Blu Lenses?
No More Headaches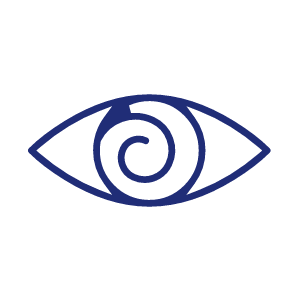 Reduce Eye Strain & Fatigue
Say Bye Bye To Dry Eyes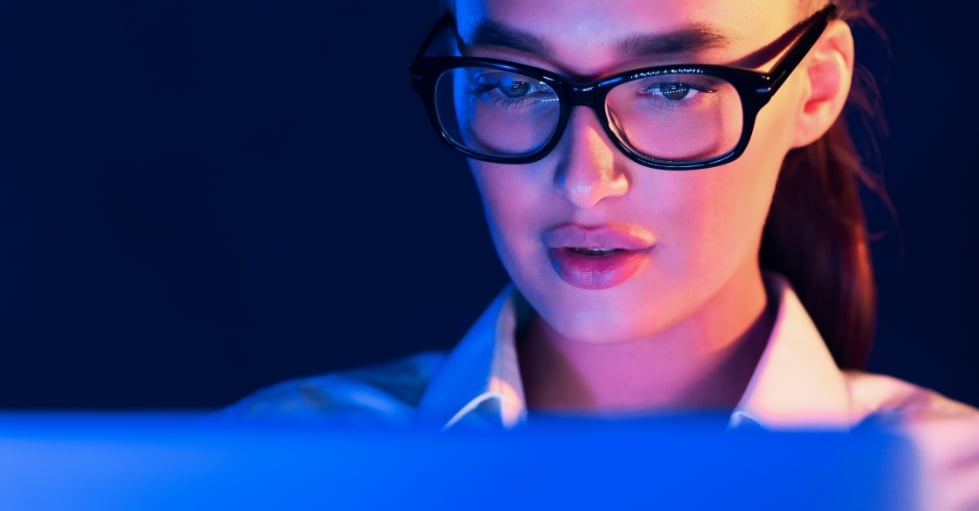 Who are you Shopping For?
Now You Can Pair BLU Lenses with All Frame Shapes
Want to Know How Our Customers Feel
About Our BLU Lenses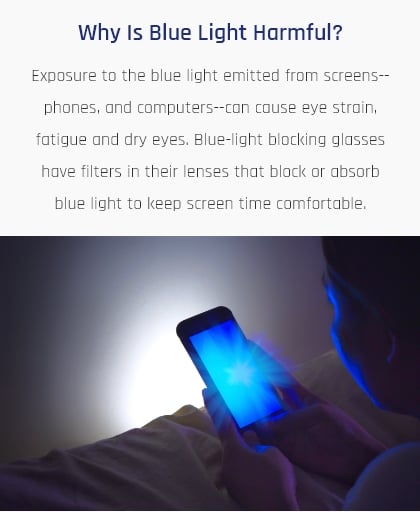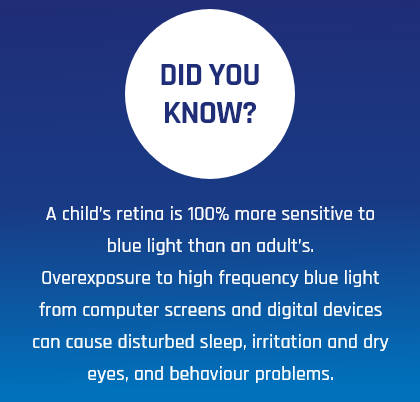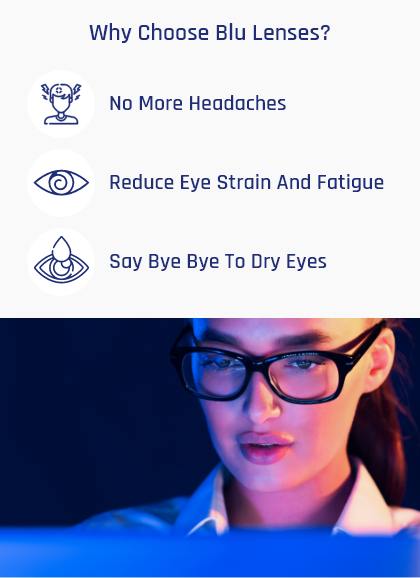 Who are you Shopping For?
Want to Know How Our Customers Feel About Our BLU Lenses