Product Description
Aqualens 24 H Monthly Disposable (6 Lens per Box)
Somofilcon A material in Aqualens 24 H Monthly Disposable (6 lens/box) makes these one of the healthiest contact lenses which allow 4 times more oxygen for all-day comfort. With 56% of water content, these lenses offer continuous wettability for 24 hours.
Offer great wearing experience
1. High water content
2. Extremely soft and comfortable
3. UV protected lenses
4. No redness, irritation or dryness
5. Good for prolonged usage
Safety Measures :
1. Wash your hands with soap and water and dry them completely before touching the lenses.
2. Always clean your lenses gently with Aqualens Comfort Contact Lens Solution.
3. Make sure you keep your lenses in a clean lens case to avoid eye irritation or infection.
4. Avoid wearing contacts overnight or while swimming.
5. Keep your contacts away from sharp objects, heat and pollutants.
Warning
Aqualens 24H is not allowed for over night wearing or wearing beyond 24 hours. Aqualens 24H is allowed to wear only in all-waking hours. For detail contact your eye care practitioner.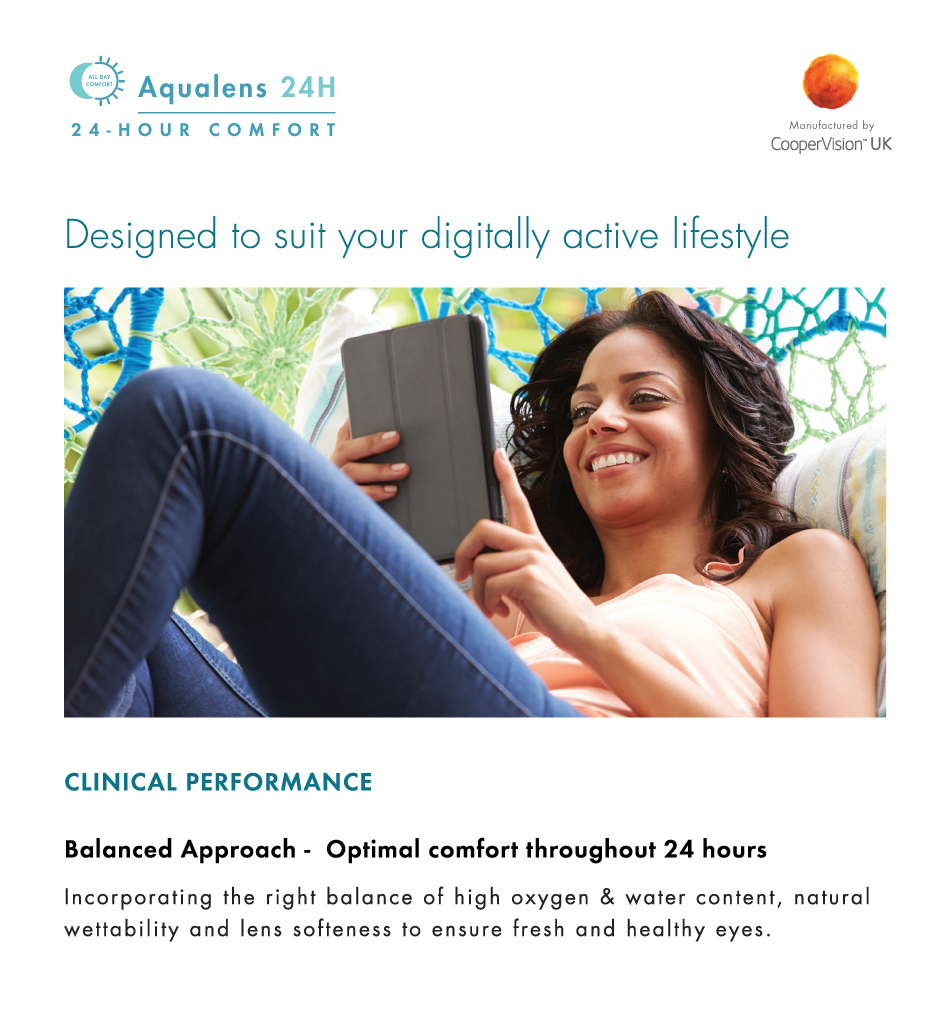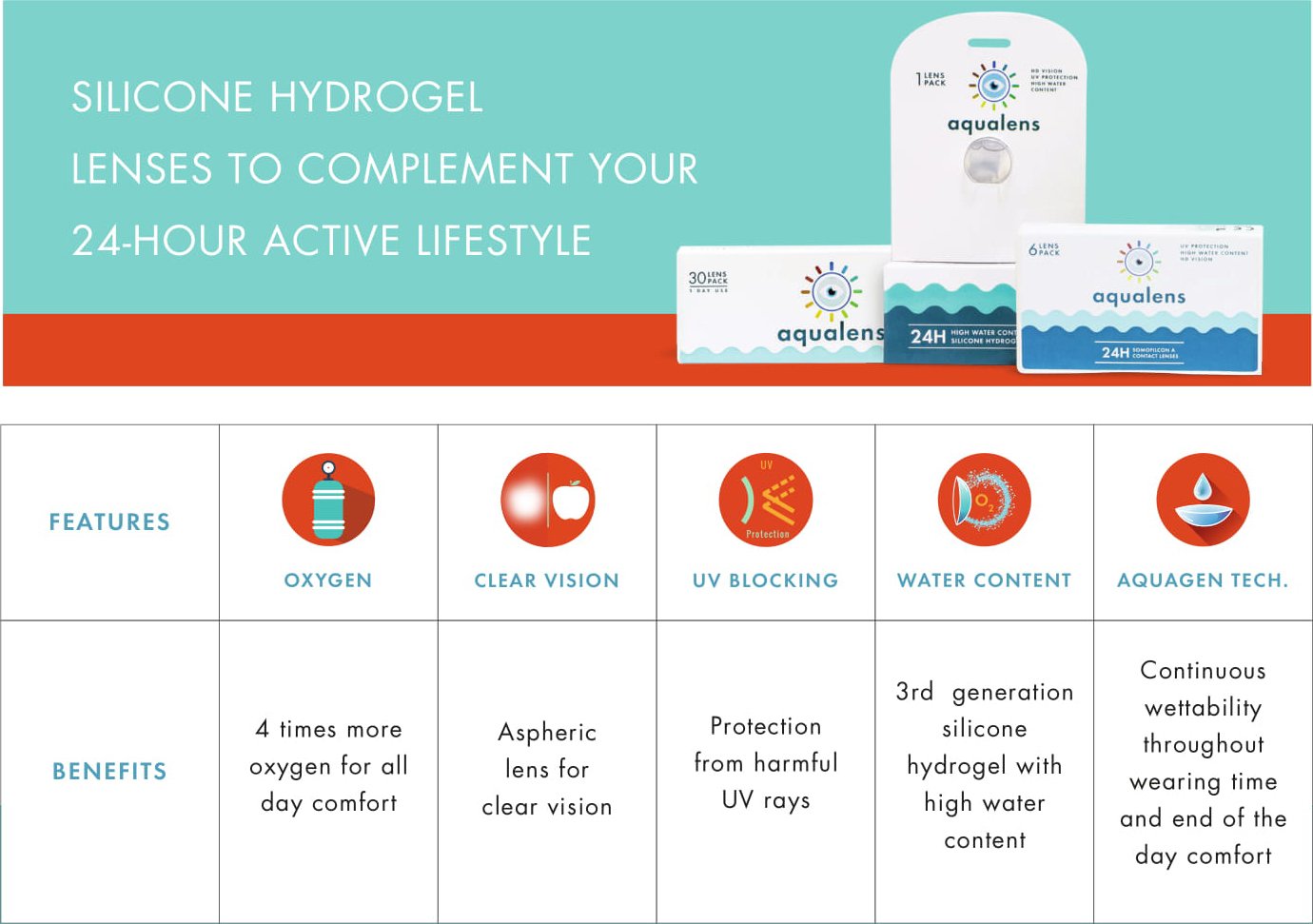 Technical Information
technical
Product TypeCL Super Fast Moving
general
Model No.Aqualens 24H
Weight0.6000 (Learn More)
Lens MaterialSomafilcon A