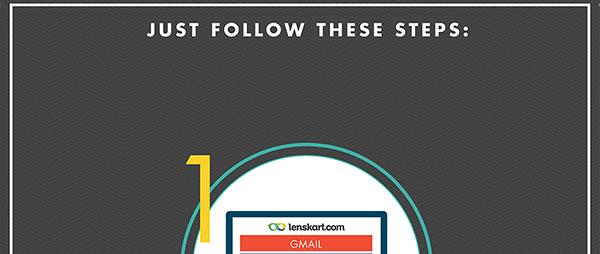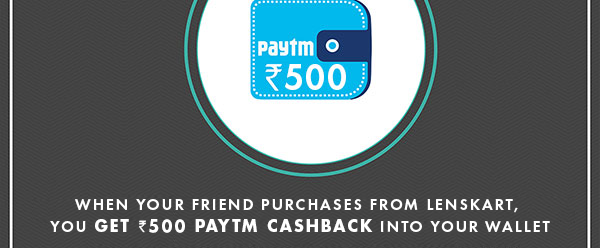 Terms & Conditions
1. Lenskart referral Gift voucher worth Rs.500 shared with friend is only applicable on Vincent Chase or John Jacobs Eyewear & it cannot be clubbed with any other offer on website.
2. Friend should place an order with final cart value of Rs.1200 or above.
3. Paytm cashback of Rs.500 will be credited to paytm wallet of registered referrer directly, only after completion of 17 days from friend's order delivery.
4. This referral program is only applicable if friend is a new customer for lenskart.
5. Lenskart has authority to close this referral program at any point of time and will not be responsible for providing Paytm cashback in that scenario.
6. Paytm money that is credited to referrer's registered email id, is not transferable to any Bank Account.
7. Referrer is not eligible for Paytm cashback in any case of return/replacement/cancelled orders.
8. Referrer can claim for the Paytm cashback within 7 days only, after 17 days of completion of order delivery. After 7 days, lenskart is not responsible for providing paytm cashback.
9. Paytm cashback amount credited to referrer's paytm wallet will remain active for 7 days only if not used.
10. This offer is applicable via referral link only.
11. Referrer will be eligible for maximum 5 successful orders placed by his unique friend's email id.
12. Referrer email id should be exactly same as that of his paytm account where he wants his cashback amount.
13. If paytm account has been created after paytm cashback processing date - he/she will not get any cashback amount. And lenskart will not be responsible for providing paytm cashback afterwards.