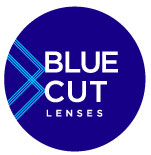 INTRODUCING
BLUE CUT LENSES
Protect your eyes from harmful blue light emitted from computer and mobile screens.

All digital devices - laptops, mobile phones, tablets etc emit blue light. Prolonged exposure to blue light is increasingly believed to be causing retinal damage. Now you can protect your eyes from blue light by simply using our revolutionary Blue Cut lenses.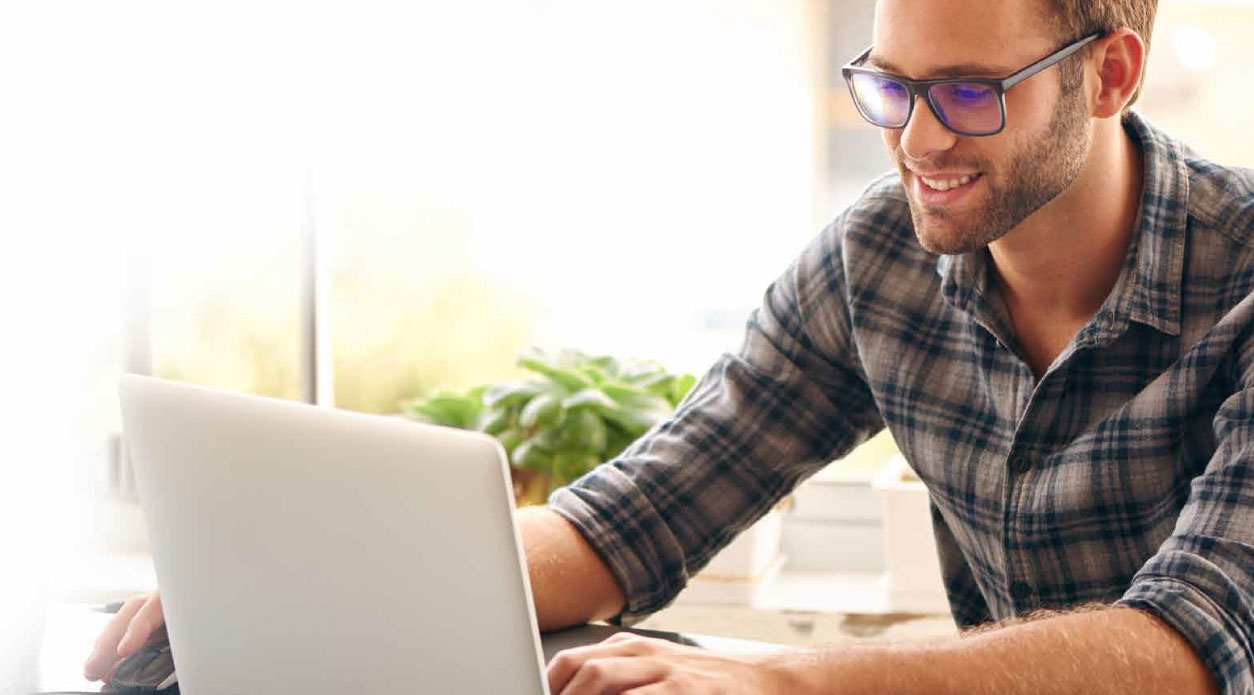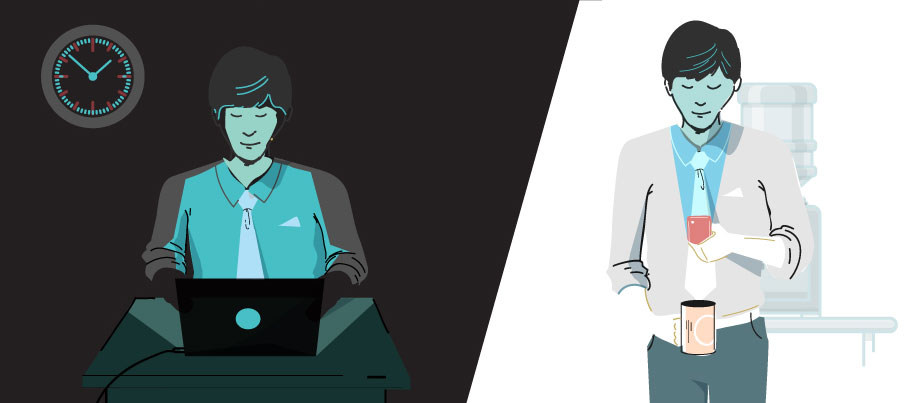 GIVE YOUR EYES A BREAK
Thanks to modern lifestyle, you cannot stay away from digital devices even for a minute. When you are at work, your eyes are at work too. But when you take a break, your eyes don't. Because for you, relaxing means chatting on Whatsapp, playing a game or checking Facebook.

Today, 1 out of 3 people in India are suffering from Computer Vision Syndrome caused by computer or mobile screens.
ABOUT BLUE CUT LENSES
Blue Cut Lenses have a special coating which reflects blue light and prevents it from passing through. Notice the blue tint on the lenses? That's the blue light being reflected.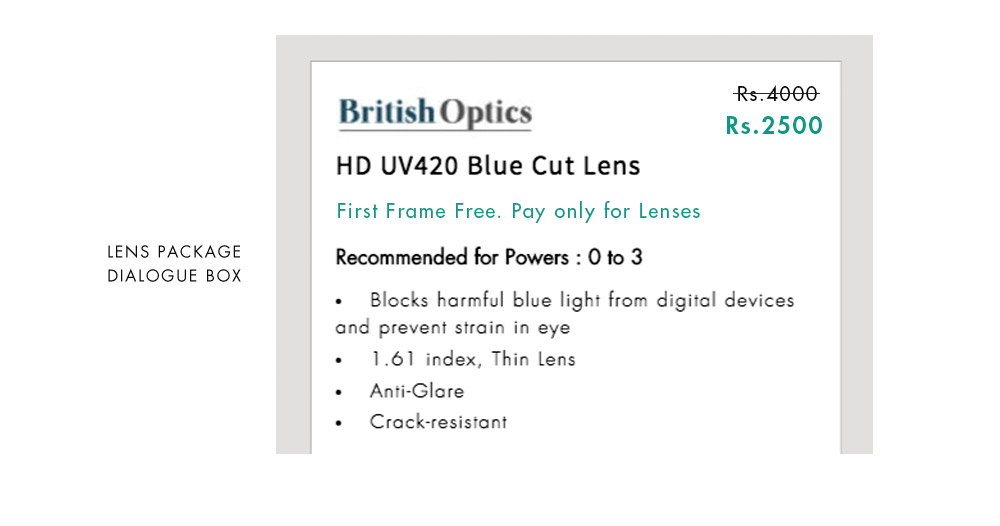 HOW DO I BUY EYEGLASSES WITH BLUE CUT LENSES
Just select "British Optics HD UV420 Blue Cut Lens" in the Lens Package window while buying your eyeglasses.
AVAILABLE IN ALL FRAME TYPES